The toy revolt begins, in an animated short film that boldly challenges gender stereotypes in the world of kid's toys. As we near completion of Pink & Blue, we'll be providing updates on the journey of our gender-equality short. Follow us on Facebook and Twitter, and be on the lookout for Pink & Blue at a film festival near you!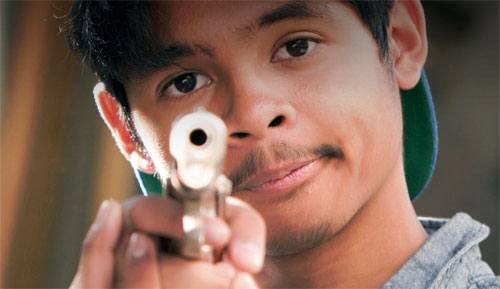 Gun Day is a slam-poetry teen thriller miniseries following a group of high school students in a world where everyone is required to carry firearms – on a day where it all goes wrong. On one fateful day, a sleepy Midwestern melodrama quickly escalates into a tense thriller, turning school hallways into hunting grounds and forcing us to take a much-needed hard look at gun control.
Deadfielders is a family drama series set after the Great Zombie War. The story follows Jamie, a gifted young athlete who finds acceptance through a baseball league – on the forbidden Zombie Reservation. The undead can become great athletes, and for once, the Zombies may be the ones who need protection.